Bonfire Night - Do Not Burn Tyres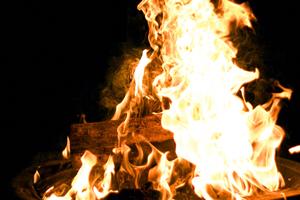 Reproduced from
Donegal Now
Members of the public are urged not burn waste tyres on bonfire night, June 23.
The Director of Tyre Recovery Activity Compliance Scheme (TRACS) Fiacra Quinn said: "Bonfire night is still a big tradition in many parts of Ireland. The thinking in this area has changed considerably in recent years. Most people are now aware of the toxins and pollutants which release into the air when a waste tyre is burnt. Burning tyres is highly undesirable from both an environmental and health and safety perspective.
"We are asking people not to seek out tyres for bonfire night, as well as asking tyre retailers not to provide them to consumers if asked, and to secure the waste they have on-site."
The danger to personal safety, health and the environment caused by outdoor burning has been well-publicised. Tyres are among the most damaging of all.